This one was inspired in the last saturday full moon. The working process was pretty much the same I've used in The Shadow Over Innsmouth character. I'm just training a bit more =]
I am posting only the refined, painted and final render images. I won't post the speed sculpts and the character's variation at this time.
Refining the character
After decide how would be the best choice in the set of option in the character variation, I went back to Zbrush and started to modify the sculpture.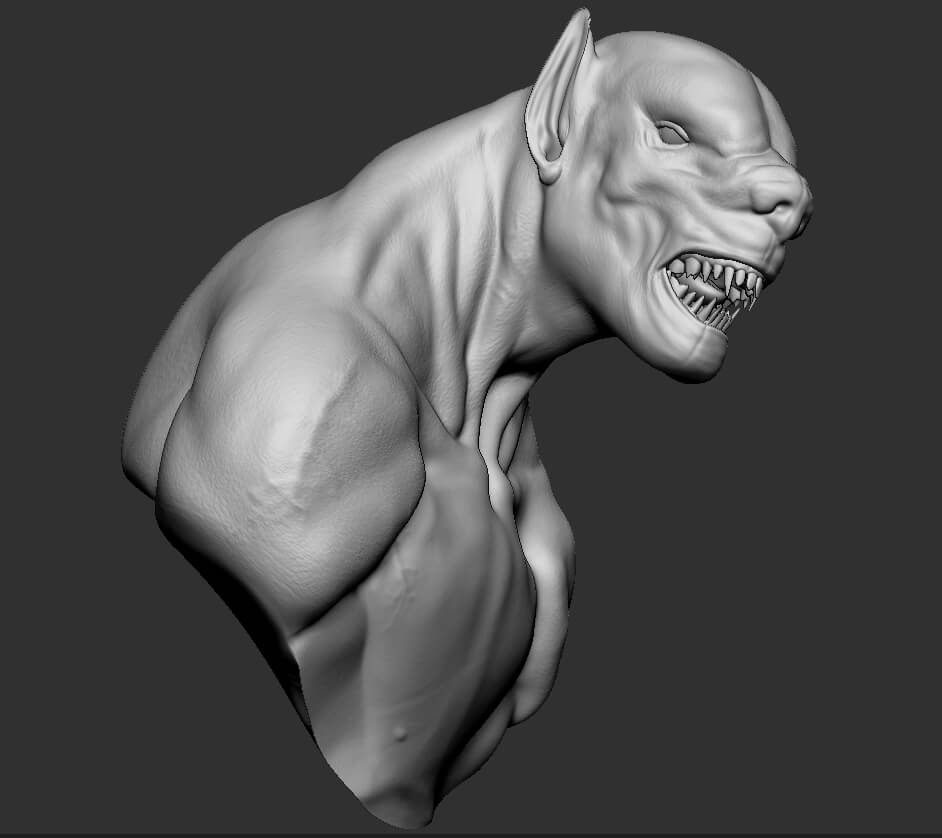 Painting
Once refined, it was painted in Zbrush.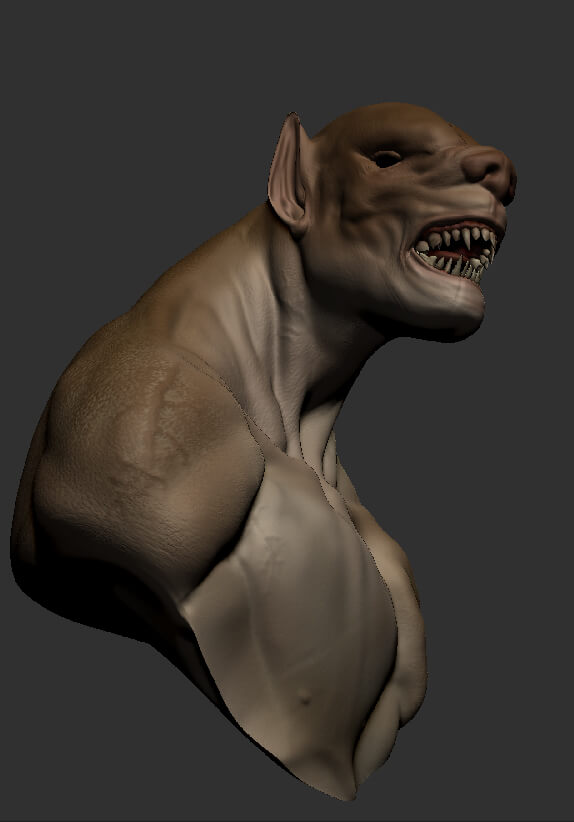 Final Render
The composition was done in Photoshop with Zbrush render passes.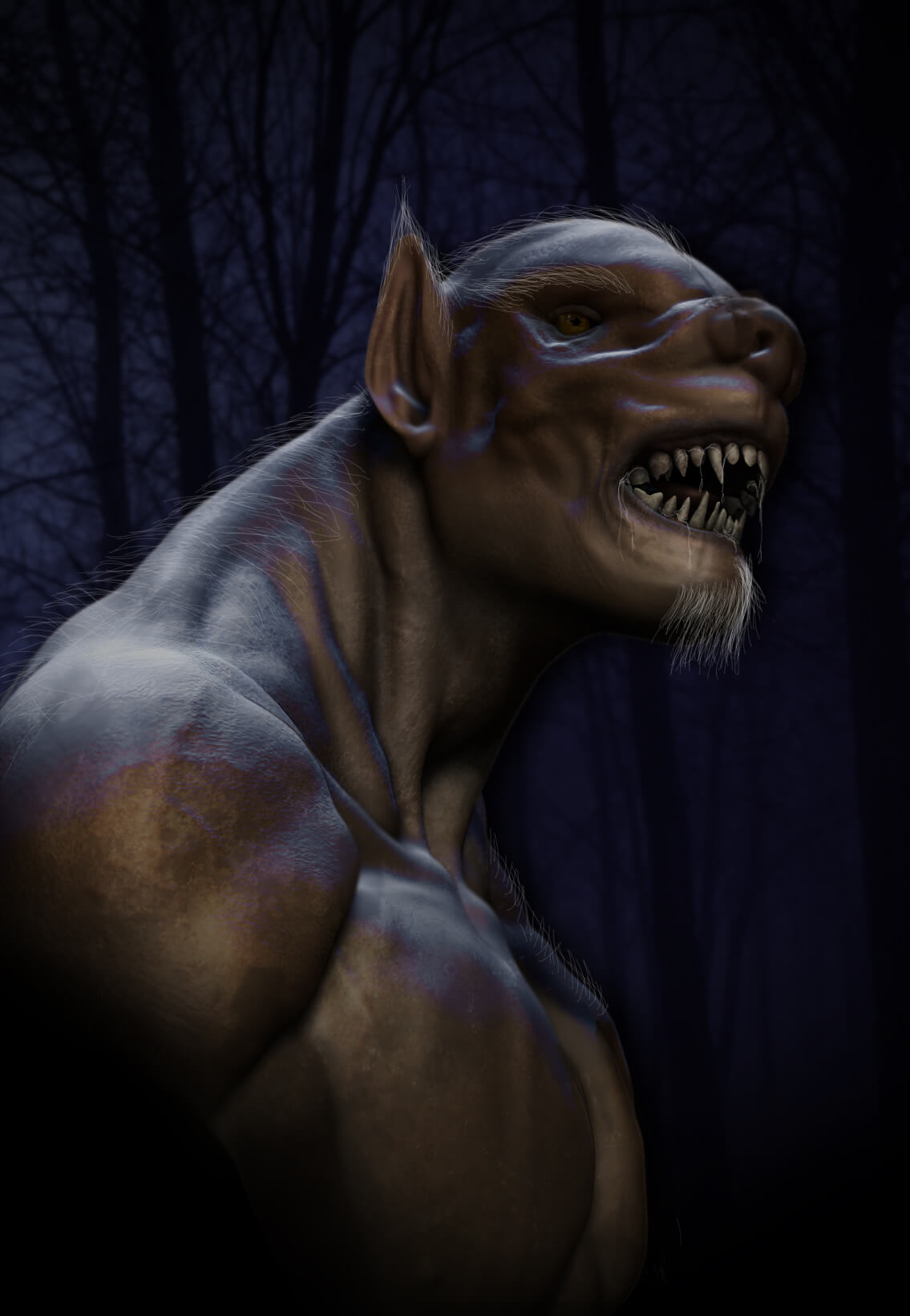 That's it!!